Pricing Plans
Pricing is based on starting, renewing, upgrading or downgrading your plan at any time for selected given period. There are price breaks for longer periods. If you change your plan, you receive pro-rata days on the new plan in return for the balance of days on the old plan, so you never lose any value by renewing early.
The prices below are indicative but subject to change. The current options and pricing can be seen via the Account Details page.
All prices are in Australian Dollars and are inclusive of GST.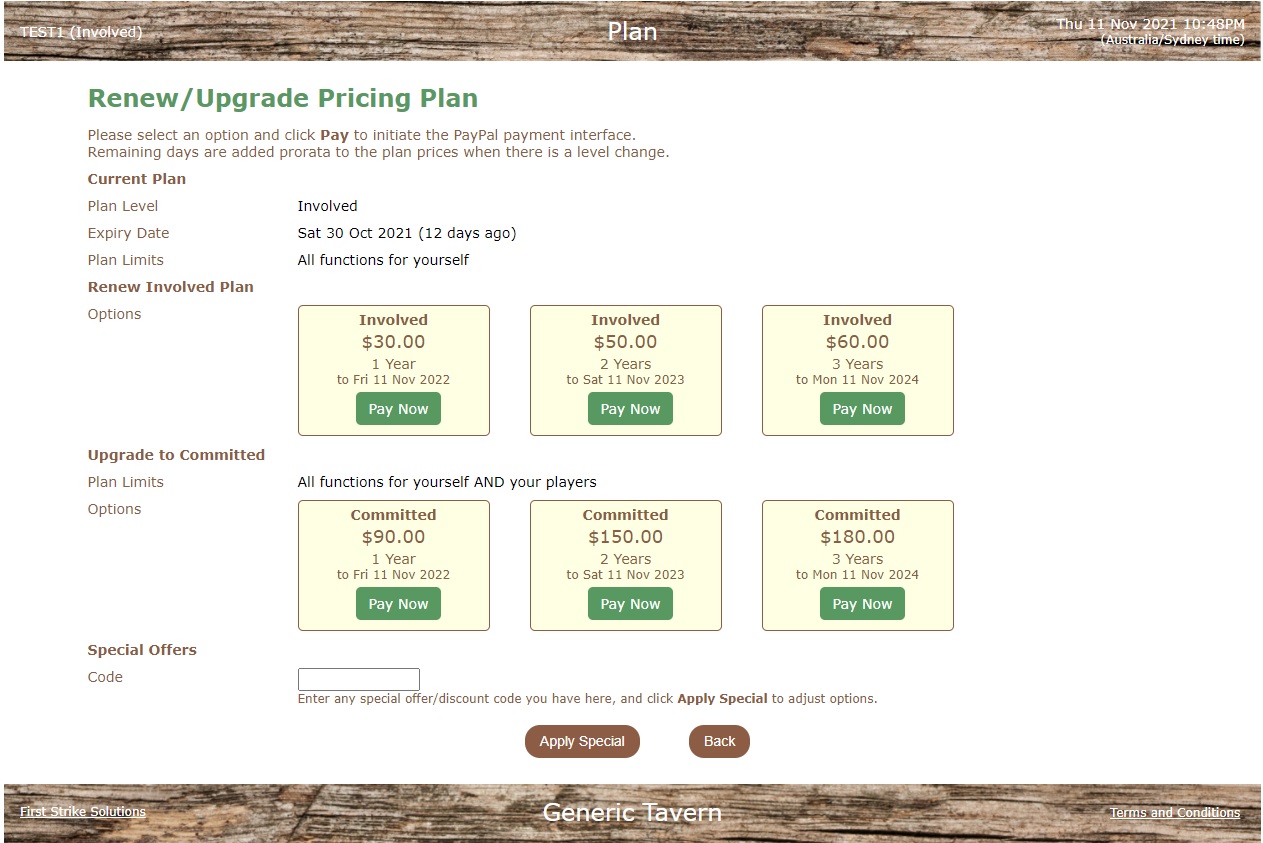 Involved
This is the standard plan for an individual. It enables you to run any number of campaigns and characters. All new accounts receive some period of Involved plan for free! The duration of the initial period may vary.
Committed
This enables the same functions as the Involved plan but also enables any player in a campaign you GM to manage their characters without paying anything. This option is intended for where the GM wants to take on the cost of managing the campaign on behalf of their players. If you expect most of your players to also want to GM their own campaigns, this may not be the best option as they would need to be Involved to GM their own campaigns anyway!
Bystander
In fact this is actually a lack of payment plan. Your account will revert to this plan automatically when a paid plan expires. The system will still enable you to log on and print your character sheets and use the dice roller. You can also use all functions related to any character you have if your GM is Committed! Of course, you can also upgrade your plan.
Special Offers
Check for offer codes available on the HERO Games site and elsewhere!